The ideal format for all companies that have among their priorities the wellbeing of their employees, through experiences that also involve their families, being aware that a strong company is the group of happy, serene and proud people of the brand that represent.
My Well Day can be customized, according to the objectives to be achieved, choosing the modules and the laboratory areas that meet the specific needs.
OPEN DAY: The company opens its doors to all its stakeholders: employees, families, customers and partners.
FAMILY DAY: An activity dedicated to employees and their families.
EMPLOYEES DAY: A special project to share its values with employees.
KIDS DAY: A magical moment for the children of their employees.
MY JUNIOR CHEF: Through cooking we rediscover the values of doing, collaborating, creating and knowing the basics of correct and healthy nutrition.
DIGITAL: To raise awareness of a conscious use of the web, bringing adults and children closer to the world of digital technologies.
WELLBEING: Being well to work better, emotional paths and physical paths, aimed at achieving well-being in the company.
ENVIRONMENT: Green workshops to raise awareness of environmental sustainability and recycling issues.
ENTERTAINMENT: Enhancing the sharing and feeling part of a group through theatrical activities, entertainment, storytelling.
TESTIMONIALS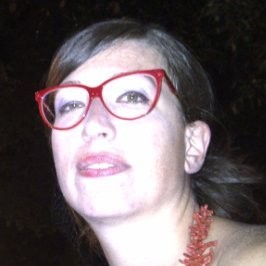 Rita Melcarne
HR Manager
«I think that HRC Group had really a fundamental element of this excellent and amazing result»
WHO CHOSE THIS HRC FORMAT